How does Salud Mesoamérica 2015 work?
Operating Model
Policy Dialogue
Salud Mesoamérica Initiative facilitates a policy dialogue at the country and regional level, for the purpose of generating consensus on the policy changes that will pave the way for achieving a long-term positive impact on the health conditions for the poorest 20%.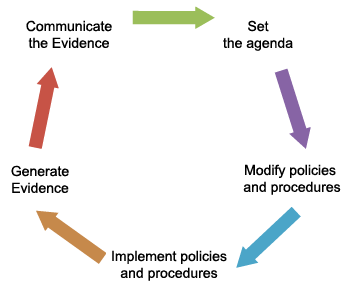 Policy Dialogue aims use country based evidence to:
Review financial policies to lead the ministers of finance and health to focus government health expenditures on the poorest districts and population segments, in proportion to the existing needs.
Review technical policies to promote the design and implementation of best practices in health designed for the poor. This includes the gradual introduction of more effective alternatives related to health and nutrition.
In this way, the dialogue represents one tool for policy makers by providing evidence and helps countries to the development evidence based health intervention plans. The dialogue includes support for the establishment of national health accounts, CSO Watch-dogging, and analytical work. Policy Dialogue will also work at the regional level to supporting country exchanges, standardizing information systems and promoting regional actions in the health sector.
What makes us different?
What are the results expected?
Operating model
"Health is an essential element in people's ability to achieve full self-realization."
Carlos Slim
President of the Carlos Slim Foundation